Training Page
Last Update:
FSat 26 Aug 2023

Training and Safety
Training Days
The Sydney Speleological Society has a strong emphasis on safety and training. Training and safety days are held on a regular basis by the club and it is recommended that all new members attend a training day before attending any vertical caves where rope skills are required.
The aim is to create a fun, social day yet still develop our skills.
Training days are free to attend so everyone is more than welcome to attend even if just for a look at what we do or to catch up with friends. If you would like to come along to our next training day please visit the events calendar or if you have any questions on training please contact training@sss.org.au
Photos from previous training days can be found in the Photos section
Training days are available on request either for groups or individual sessions covering the desired topics. Please refer to the "Training day skills" link. Please contact the training officer to arrange your personalised training day.
Training days are usually held at Hawkesbury Heights, see below for details or download the pdf version. Check the events calendar for dates for the next training day
Click HERE for a .pdf version of this map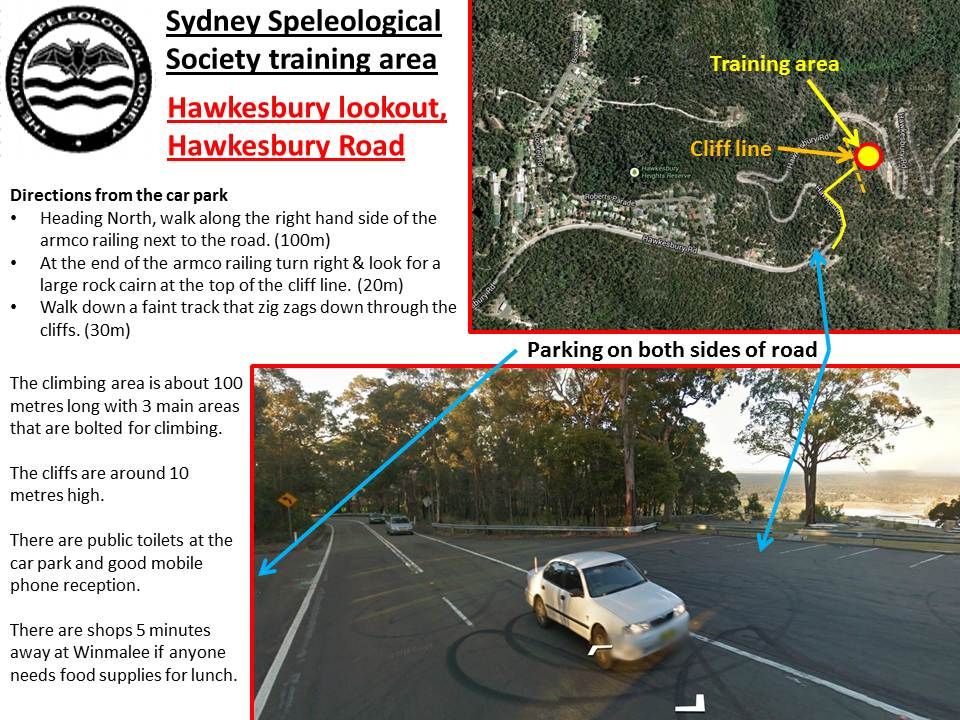 Vertical Caving Gear
So you want to get into caving. In Australia we are lucky (in some respects) that we donít have a lot of vertical caves. Most of our caves can be visited by walking, crawling, the use of hand lines and small ladder climbs. There is however some more vertical caves that requires descending and ascending equipment. These caveís where done with ladders for many years, but now days these caves have bolts drilled into the rocks for use with ropes. Using ropes for access has made caving much easier, faster and safer.
If you are happy to see the more horizontal caves then you could easily spend you caving career without ever doing a vertical cave. For many of us cavers we want to see all the caves including the vertical caves. The vertical caves can have special features not seen in other caves or you may enjoy the more technical aspect of rigging a vertical cave. Looking down a deep, dark hole is quite an experience!
If you are thinking of getting into vertical caving then there is some personal gear investment required. All of this gear will be required just to get into a vertical cave and although the cost may seem high, the gear will last for many years if well looked after. We do not recommend sharing gear in a cave as it slows down the trip and your personal gear is adjusted to suit yourself.
The only things not mentioned are ropes and karabiners. It is advisable for each member to carry a few spare karabiners for emergencies and for rigging throughout the cave. Usually there are a few members that already own ropes and sometimes a small donation is appreciated towards rope wear. If you do choose to buy ropes please contact the training officer for further buying advice.
The amount of rope and karabiners required will be determined by the cave visited. Below is a list as to what is required for a single personal kit. Ropes are the one part that will require more frequent replacement as they deal with the most use and abuse. The list below is our recommended guide as to the best gear for vertical caving. These prices are approx and you can usually pick them up slightly cheaper then these listed prices. If you would like assistance in purchasing or have any questions please don't hesitate to contact our safety officer.
SRT KIT

Supplier

Description

SKU

Price Ea (AUD)

Qty Req

Total

MTDE/Starless River

Sit harness - MTDE Amazonia v2

B6120

$ 150.00

1

$ 150.00

MTDE/Starless River

Chest harness - MTDE Garma

B6320

$ 108.00

1

$ 108.00

Climbing Anchors

Foot loop - Tendon 6mm Cord Price/Metre

TR6-BL

$ 1.94

2

$ 3.88

Climbing Anchors

Cows tail - Tendon Ambition 9.8 Standard - Price/Metre

TA98D

$ 4.50

3

$ 13.50

Climbing Anchors

Descender - Petzl Stop

PETZLSTOP

$ 260.00

1

$ 260.00

Climbing Anchors

Chest ascender - Petzl Croll Small

PETZLCROLL

$ 105.00

1

$ 105.00

Climbing Anchors

Hand ascender - Petzl Basic

PETZLBASIC

$ 117.00

1

$ 117.00

Climbing Anchors

Carabiner - Mad Rock Super Tech Screw Gate

MRSUPERSC

$ 13.00

5

$ 65.00

Climbing Anchors

Sit harness carabiner - Petzl Omni Tri Lock

PETZLOMNITL

$ 80.00

1

$ 80.00

Climbing Anchors

Black Diamond Half Dome Helmet

BDHALF19-R-1

$ 95.00

1

$ 95.00

Total:

$ 997.38
These prices are current as at January 2023 and will vary from supplier to supplier. If you would like assistance in locating the best suppliers please feel free to contact us
Training and Safety Articles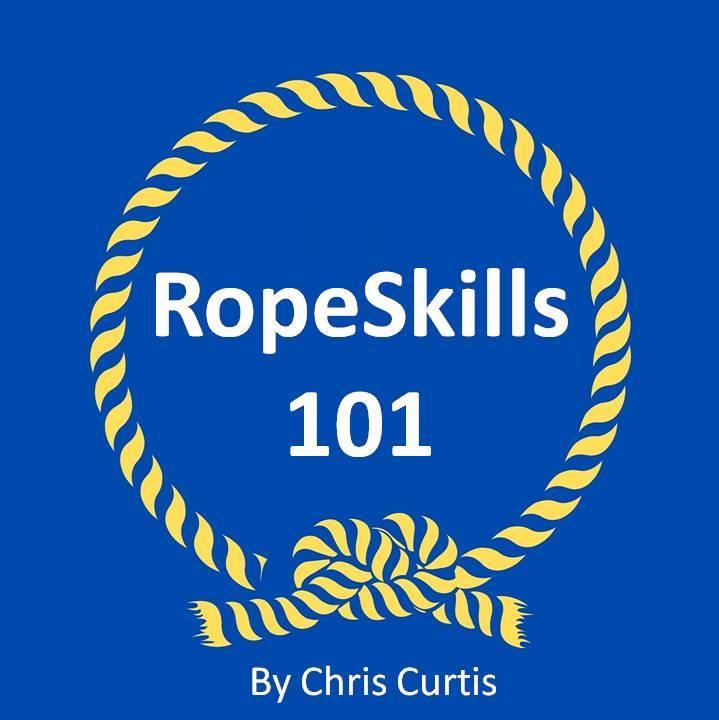 Our training and safety officer has written a fantastic series of Training and Safety articles that have been and continue to be published in the JSSS each month. The following articles have been published in past editions of the JSSS. Please feel free to order back issues if you would like to see the whole journal as these articles are taken direct from the journal. A journal subscription is a great way to keep up to date with the latest articles as they are published as it does take a little time to get them up online.
Gear reviews

Skills and stories

Cave Rescue Squad

Training days
© Copyright Sydney Speleological Society Inc.
1996-2023